Key Takeaways
Worldwide Webb is a pixel art metaverse game that enables users to customize their avatars into NFTs they own.
The platform supports over 40 different Ethereum NFT collections; enthusiasts can also buy land plots and in-game items.
While Worldwide Webb's quests and mini-games quickly become repetitive, players may enjoy the platform's social aspect.
Worldwide Webb leans heavily into crypto lore and integrations to offer Web3 enthusiasts a metaverse experience that feels pleasant and familiar, if at times boring.
Ready Player One
Worldwide Webb is a Massively Multiplayer Online Role Playing Game (MMORPG) developed by game designer Thomas Webb. The game allows players to explore Chain City—a crypto-themed municipality—interact with each other, show off their NFTs, and go on quests.
More than a game, Worldwide Webb markets itself as a crypto metaverse—a virtual world in which users are able to create a new identity and have complex social interactions. The word "metaverse," invented by Neil Stephenson in his 1992 novel Snow Crash , entered mainstream consciousness in October 2021 when social media giant Facebook announced it was rebranding to Meta and developing its own metaverse. The pivot caused the tokens of existing crypto metaverse projects, like Decentraland, to soar in price, while numerous new projects launched in order to cash in on the hype.
Worldwide Webb emerged at around the same time. The Worldwide Webb Land NFT collection (which allows players to buy in-game land plots NFTs) launched in November 2021, while the Worldwide Webb Items collection (which concerns itself with in-game accessories and objects) was created in January 2022. Though the project is still in development, it is already accessible to the public. Crypto Briefing decided to dive into Thomas Webb's metaverse to see if it was worth the visit.
Accessibility (4/5)
Worldwide Webb is easily accessible. It's a browser game, so all you need is to go to the project's official website , register, and connect a MetaMask wallet. There is nothing to download, and the registration process only takes a few seconds. The game can be played on desktops or mobile phones. Switching accounts is also easily done—just log off and log on with a different MetaMask wallet.
While Worldwide Webb is free to play, the platform's main attraction is its NFT integration tools. Players don't necessarily need NFTs in order to participate, but they're a critical part of the social aspect of the game. If you're an NFT enthusiast and want to showcase some of yours, you'll have to transfer them to the MetaMask wallet associated with Worldwide Webb. Depending on how much you enjoy the platform, you may want to buy Worldwide Webb land plots and items as well. These currently range in price from 0.27 ETH (roughly $297) to 147 ETH ($161,700) on OpenSea. 
Graphics and Art (3/5)
The game is intriguing in that it doesn't try to flesh out a realistic-looking metaverse like Meta's. It therefore avoids having to deal with the "uncanny valley" effect, the phenomenon in which a human-like figure creates revulsion and unease in the viewer due to slight imperfections. 
Instead, Worldwide Webb leans heavily on pixel art reminiscent of classic role-playing games like Zelda or the first Final Fantasy entries. The aesthetic is particularly fitting as the crypto space itself has a penchant for that same art style—indeed, some of the very first NFT collections, such as CryptoPunks and MoonCats, default to it. 
Pixel art can sometimes make a game hard on the eyes, but Worldwide Webb's design is elegant, detailed, and overall charming. Its soundtrack is also very nice, as players get to listen to relaxing lo-fi beats while they wander Chain City's streets. 
Gameplay (1/5)
Worldwide Webb's greatest weakness resides in its gameplay. Its game mechanics simply aren't much fun. There is little sense of in-game progression. Quests involve a substantial amount of walking around the map (which is quite small) and talking to non-player characters, but little else. Activities such as mining, fishing, and digging become repetitive as soon as you get the hang of them. 
Same with the mini-games. While players have the opportunity at times to fight hordes of attackers, play Mario Kart with their own avatars, or battle each other with their NFT pets in a  Pokémon  fashion, these mini-games aren't developed in their own right and pale in comparison to the classics they try to evoke.
These defects are compounded by the fact that neither quests nor mini-games feel particularly intuitive despite their mechanics being familiar to most players. Only a handful of quests are currently available, and users can spend a long time looking for them across the map. 
Story and Lore (3/5)
Crypto natives may be delighted to find a game so entrenched in crypto culture. Places and characters are named after Web3 jargon, and crypto memes abound. Bitcoin inventor Satoshi Nakamoto, Ethereum creator Vitalik Buterin, and Bitcoin evangelist Michael Saylor are all featured as holograms, and more subtle in-jokes—like the presence of an actual Link Marine and the pivotal role Chain City's McDonald's seems to play in the game—clearly demonstrate the development team's love for the crypto space.
Furthermore, because participants can customize their avatars and make them look like NFTs that they own, players regularly bump into familiar NFTs, each with their own lore. There's something special about entering a cave and finding a Cool Cat and a Crypto Punk mining ore in their respective corners.
However, players with little crypto knowledge will most likely find the lore obscure and boring. The game itself does not provide any narrative beyond the threadbare storylines of its few quests. The biggest story arc involves a father abandoning his children after he gambles away his fishing rod. It's comical but hardly engaging.
Crypto Element (3/5)
The game can be commended for its crypto interoperability. As previously mentioned, users can customize their avatars to appear in-game as an NFT they own. A little over 40 different collections are currently supported , with more on the horizon. The original collections needn't necessarily be in pixel art either; Bored Ape Yacht Club NFTs, for example, have been integrated. 
Users can also buy in-game apartments and penthouses by collecting land plot NFTs. These dwellings are highly customizable thanks to a versatile builder tool. NFT items and pets are available too.
The fact that the game only supports Ethereum and Polygon means that Solana, Tezos, BNB Chain, and Aptos NFTs are not currently available in-game. Nevertheless, the extent to which Worldwide Webb allows gamers to interact with their NFTs is impressive by today's standards.
Final Thoughts
Worldwide Webb feels more like a virtual place to hang out than a game at this stage of development. The platform allows sufficient customization for users to craft their own worlds within a world and forge social bonds over group chat. Despite the brutal market conditions and general mainstream loss of interest in crypto, Worldwide Webb still has users showing up daily to play mini-games and collect new equipment. The community also appears helpful and welcoming towards newcomers. If you're looking for a fun crypto game, this isn't it. But if you're looking to make friends and showcase your NFTs to fellow enthusiasts, this metaverse may be for you. Overall, Crypto Briefing gives Worldwide Webb a 3/5 rating.
Disclaimer: At the time of writing, the author of this piece owned BTC, ETH, and several other crypto assets.
The information on or accessed through this website is obtained from independent sources we believe to be accurate and reliable, but Decentral Media, Inc. makes no representation or warranty as to the timeliness, completeness, or accuracy of any information on or accessed through this website. Decentral Media, Inc. is not an investment advisor. We do not give personalized investment advice or other financial advice. The information on this website is subject to change without notice. Some or all of the information on this website may become outdated, or it may be or become incomplete or inaccurate. We may, but are not obligated to, update any outdated, incomplete, or inaccurate information.
You should never make an investment decision on an ICO, IEO, or other investment based on the information on this website, and you should never interpret or otherwise rely on any of the information on this website as investment advice. We strongly recommend that you consult a licensed investment advisor or other qualified financial professional if you are seeking investment advice on an ICO, IEO, or other investment. We do not accept compensation in any form for analyzing or reporting on any ICO, IEO, cryptocurrency, currency, tokenized sales, securities, or commodities.
See full terms and conditions.
Facebook Changes Company Name to Meta, Plans NFT Support
News Oct. 28, 2021
Mark Zuckerberg has announced that Facebook will change its company name to Meta, though the company's signature social media platform will retain the name Facebook. The company's shares are set...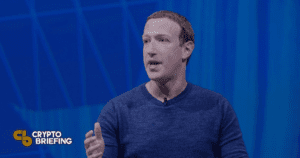 Facebook's Metaverse "Will Misfire": Vitalik Buterin
Buterin has said that he doubts any "existing corporate attempts" to create a Metaverse will succeed.  Buterin Unconvinced by Meta's Metaverse  Vitalik Buterin thinks any corporations trying to build the...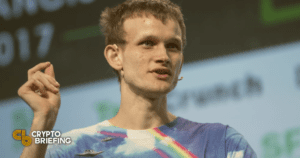 Shiba Eternity Review: Does Shiba Inu's Card Game Live Up to the Hyp...
Shiba Eternity lets players build custom decks from over 500 unique cards and collect 10,000 different Shiboshi heroes.  What Is Shiba Eternity? Shiba Eternity is a new Shiba Inu-themed collectible...